Menu
This domain will be removed from your account and all the related temporary URLs will switch to the www.temporary-url.com domain.
Are you sure ?
Go Premium today for only $1 per month and start enjoying the following features with your temporary URLs !
#1 - Straight redirection without ads and waiting time
When visitors click a "free" temporary URL, they first land on a waiting page with a few ads. Premium temporary URLs redirect straight to the target.
#2 - Custom message before redirection
With a Premium account, you can display a custom message before redirecting your users to the target URL.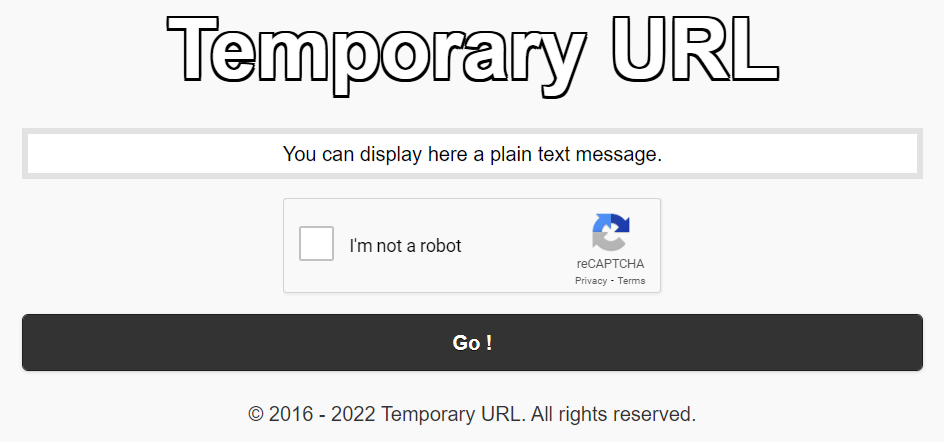 #3 - Custom message or URL for 7 days after expiration
By default, a temporary URL will redirect to our home page after its expiration. With a Premium account, you can customize this behaviour and make it redirect to a text message or a different URL for 7 days after its expiration.
#4 - API access
As a Premium member, you will be able to create temporary URLs programmatically by calling our RESTful API.
#5 - Full listing of your temporary URLs
Premium members have access to the list of their temporary URLs with their number of hits, and can edit them if necessary. They are also searchable against their shortcode, target URL, and an optional custom title that can be given at the creation.
#6 - Activation on a specific date in the future
Premium members have the option to activate their temporary URLs later. Until the chosen date and time, they will show a countdown.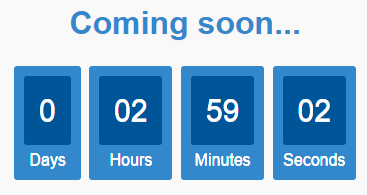 #7 - Time zone choice
Premium members can define their time zone to avoid dealing with time difference with the server hosting country. Expiration dates and times are transparently converted and displayed according to their location.
#8 - Mass creation in one go
For temporary URLs which expire after a predefined number of clicks, Premium users have the option to create up to 30 temporary URLs with the same configuration with a single click.

#9 - Link cloaking
Premium members can hide the target URL so that users can see only the temporary URL in the browser address bar. Please note that this feature might be blocked by the remote server, you need to check that the target URL can be displayed in a an iframe (for example
here
).
#10 - Extended lifespan for your temporary URLs
The expiration date must be within 6 months for free temporary URLs. Go Premium to reach up to 12 months !